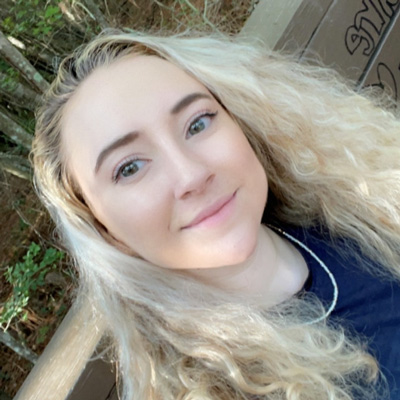 Ellen Megerson, Research Assistant I
Ellen completed her BS in molecular biology at the University of Denver and her MS at the University of Missouri Kansas City studying Wnt signaling in zebrafish hair cell regeneration. Ellen is exploring the RNA binding functionality of nuclear pore proteins and nucleocytoplamic transport machinary in the context of neurodegeneration.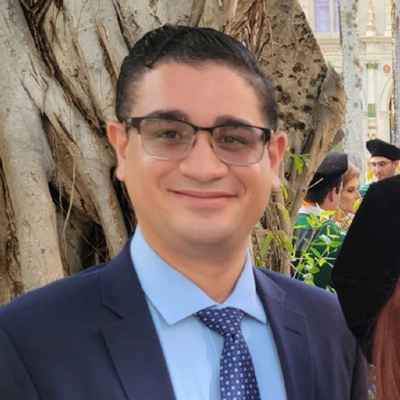 Ricardo Antonio Noriega-Rivera, Ph.D., Postdoctoral Fellow
Ricardo received his BS in Science & Technology from InterAmerican University of PR – Ponce Campus and his Ph.D. in Biochemistry from the University of Puerto Rico, Medical Sciences Campus. Ricardo's work focuses on RNA-therapeutics and delivery formulations for cancer treatment.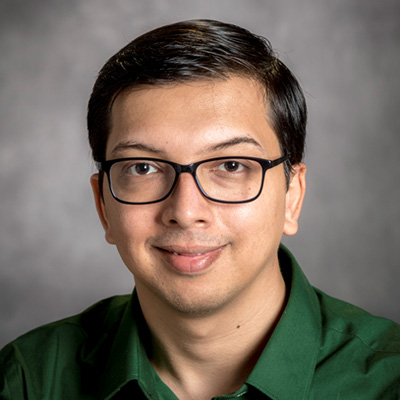 Vrutant Shah, Ph.D., Research Associate II
Vrutant received his Ph.D. under the mentorship of Dr. Amy Sater at University of Houston and completed his postdoctoral training with Dr. Michelle (Shelley) Barton and Dr. Guillermina (Gigi) Lozano at UT MD Anderson Cancer Center. His research focuses on developing RNA therapeutics and characterizing mechanisms underlying metaplastic breast cancer.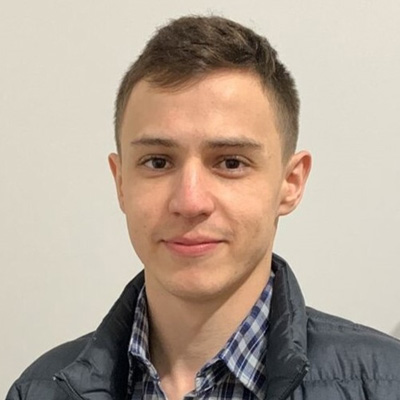 Luiz Henrique de Santana Maniero, Ph.D. Candidate
Luiz received his BS degree in chemistry University of São Paulo State, Institute of Biosciences. He is currently conducting his thesis research in Biochemistry and Molecular Biology at University of Sao Paulo – Brazil, co-mentored by Dr. Carla Oliveira and Dr. Kristopher Brannan. Luiz is deciphering how RNA binding proteins (RBPs) of the exosome complexes control gene expression during embryonic neurodevelopment.